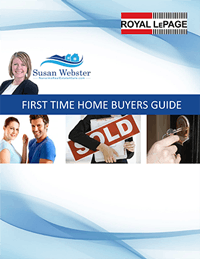 So you have decided that you want to make the big plunge and buy real estate. Congratulations! Get the free home buyers guide. Researching the process is the first step. You may decide at the end of this step-by-step guide that you are not ready, but at least you are making an informed decision based on fact and not just emotion.
My First time homebuyers guide includes not only a step-by- step process but also links to calculators to determine mortgage payments, costs of CMHC financing if you don't have a 25% down payment, information on how to increase your down payment through your RRSP, anticipated closing costs and rebates on property purchase tax and information on tax incentives for the first time homebuyer and how to qualify.
This guide is free. I'd be happy to send this report to you, just fill out the form below.